Today Ladder co. 72 had a good MVC with entrapment on S.R. 9 in Clearview.

Units Units responded to the report of an MVC with unknown injuries. Upon arrival, M71 had two vehicles high speed blocking with 2 red patients entrapped. L72 was added to the response.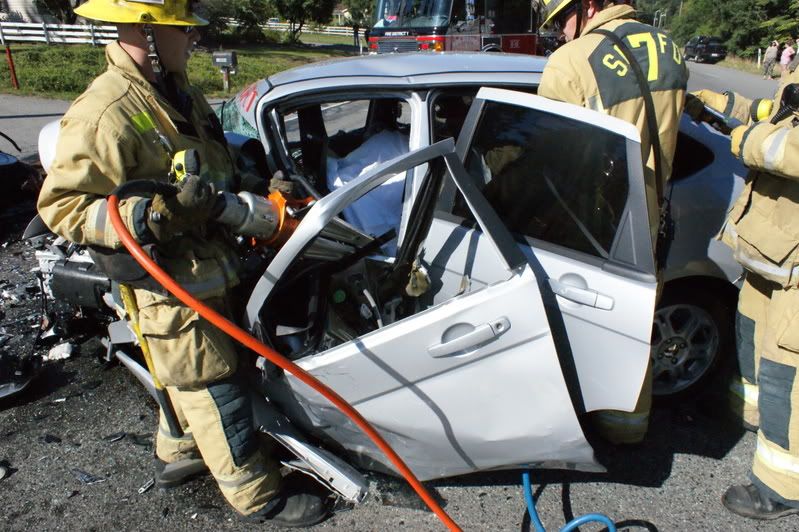 Upon arrival we were assigned to the silver Ford Focus, and Engine co. 13 was assigned the red PT Cruiser for extrication.



L72's company completed a full side door removal and used the ram to roll the dash off of him. We used the entire length and barely made the push. Plan B would have been slim.




Both patients were taken Code Red to Harborview in Seattle.

Units onscene: B71, L72, E13, M71, M74, A77, TN72.
_________________